The whole province currently has 21 industrial clusters with investors registering to build infrastructure, with a total registered capital of over 5,700 billion VND. To date, there have been 11 industrial clusters in operation, including: Nguyen Gon, Khuynh Thach, An Khanh 1, Phu Lac 2, Son Cam 3, Cao Ngan 1, Truc Mai, Cay Bong, Diem Thuy, Kha Son and Da Phuc port Industrial Complex No. 3.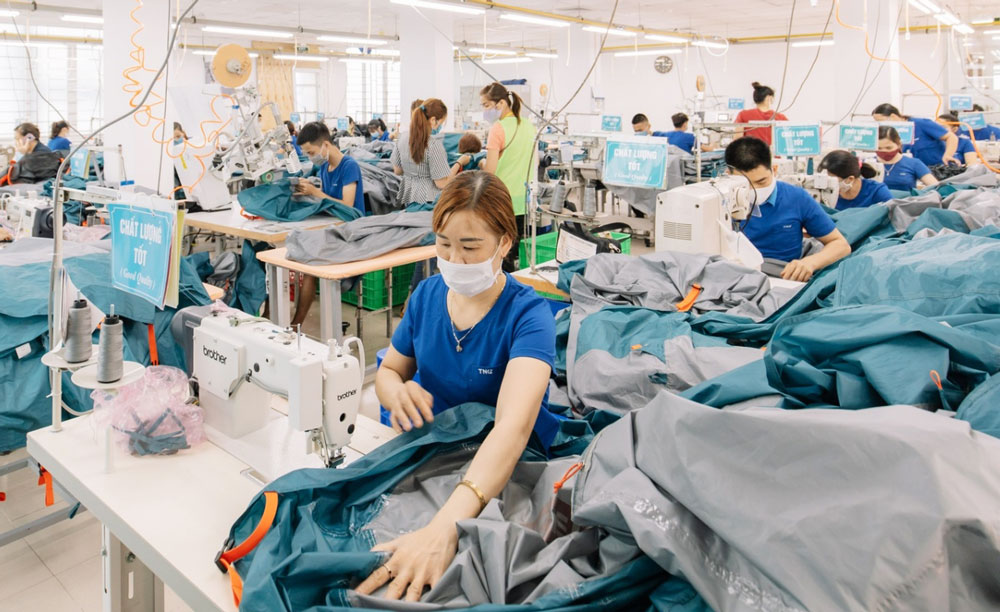 The production line of TNG Phu Binh 1 branch for export (Kha Son industrial cluster, Phu Binh district).
The industrial clusters in operation have attracted 60 production and business investment projects, with a total registered investment capital of over 8,500 billion VND, creating jobs for nearly 11 thousand workers. Attracting investment in industrial clusters contributes to promoting economic restructuring, increasing the proportion and value of industrial production, and creating jobs for workers.
According to the provincial development plan for the period 2021-2030, with a vision towards 2050 approved by the Prime Minister, Thai Nguyen has been approved for the planning of 41 industrial clusters covering a total area of 2,067 hectares.
To continue attracting investment into these industrial clusters, the Department of Industry and Trade has advised the Provincial People's Committee to instruct relevant departments to expedite the progress, streamline procedures, and address difficulties and obstacles in land compensation and transportation connection; and to urge investors to promptly complete technical infrastructure, especially drainage systems, wastewater treatment, and centralized waste disposal for the industrial clusters.
Simultaneously, there is an emphasis on promoting, introducing, and attracting secondary investors, prioritizing projects that align with the plan, employ modern production technologies, and ensure environmental sustainability in investments within the industrial clusters.